"You couldn't take your eyes off the screen when Jimmy Stewart started stammering, you didn't believe he was acting for a moment. He might have been the guy down the block, or at least the fellow you saw occasionally at the market, but he was the sexiest man who played opposite me in thirty years. It was that boyish charm, that enchanting innocence."

  — Kim Novak
Top 20 Movies From the 40's: The Big Sleep (1946)
(Source: ahandsomestark)
New favorite website! Organized by decade and genre, a website compiling movie screen-shots from hundreds of classic films. 
Kareena Kapoor channels her inner femme fatale for GQ India. I love these photos! KK is such a siren and looks like she just stepped out of a Film Noir.
I love, love, love, love that hair.  Gonna keep that in mind for my next haircut, especially since I'm trying to embrace curls and natural textures.
Notice the Grecian inspired draped gown!
Speaking of ocotopi, here's one of my favorite scenes from the absurd, disturbing, yet entertaining and artful, Oldboy.  Enjoy, but not on a full stomach.
Similarities: Karlie Kloss is a Modern Day Lauren Bacall
Am I the only one who sees a striking resemblance between 2009 It Model Karlie Kloss and the 1930s Film Noir/Old Hollywood actress Lauren Bacall? They both give off the same attitude in photos.  Kloss's Spring 2010 ads for Dior seem to channel the actress herself in a Film Noir inspired photo, complete with venetian blind shadows, gray suit jackets, and 1930s feathery curled hair.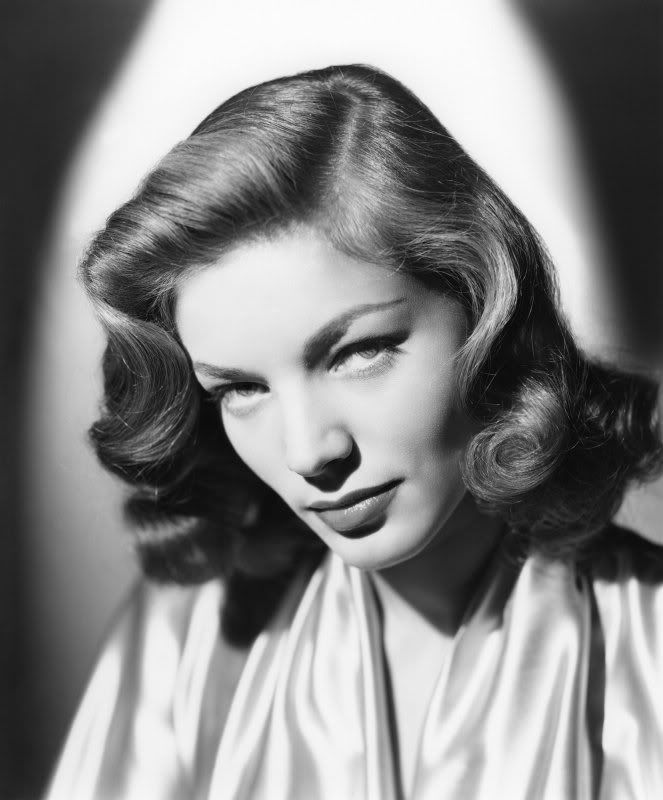 chiaroscuro, lights and shadows, film noir
This look reminds me of Kim Novak in Vertigo
Jessica Stam in Chanel Pre-Fall 2010