Kareena Kapoor.
Modern day Bollywood style icon.  First saw da beautiful Kareena in Bollywood hit, Kabhi Khushi Kabhie Gham. Wasn't really into her back then (2006ish?) because she came off as a real brat, one of those Indian chicks who's all like "Oh em gee, I'm totes westernized with my head to toe brand name clothing, fair skin, pin straight hair, and trendy sunglasses." So, understandably, my 12 year old self thought, "Ehh girly, you're not all that."
But in the many years that have passed, I realize the actress is not the characters she plays, (then again, how would I know,), but regardless, KK is gorgeous, and looking through some Bollywood fan mags, tabloids, etc, she has a pretty cute style when it comes to clothes and the like.  So, in the next couple of days, expect a Kareena Kapoor style analysis. 
By The Sartorialist
I love her outfit, that wrap around dress goes so great with the gladiator heels. But most of all, I love the hair. I've decided to grow out my hair since bobbing it in November a la Faye Dunaway/Bonnie Parker. My hair grows fast its already below my shoulders in straightened state, so maybe a few months and it can be chest length!
I'm excited, I haven't had long long hair since 5th grade when it was up to my bum. I remember it made my head tilt forward with all its weight.
One thing I love about my Indian heritage is our color and festiveness, it literally bursts out of every corner, from the rich burnt orange and mustard colored chana masala garnished with verdant green cilantro,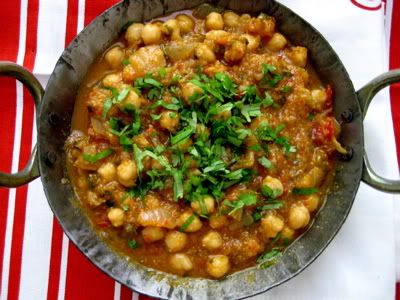 the blinding rubies and rhinestones and gold coins of a bride's shaadi jewelry,
the jewel toned saris and their delicatel gold embroidery interspersed with mirrorwork.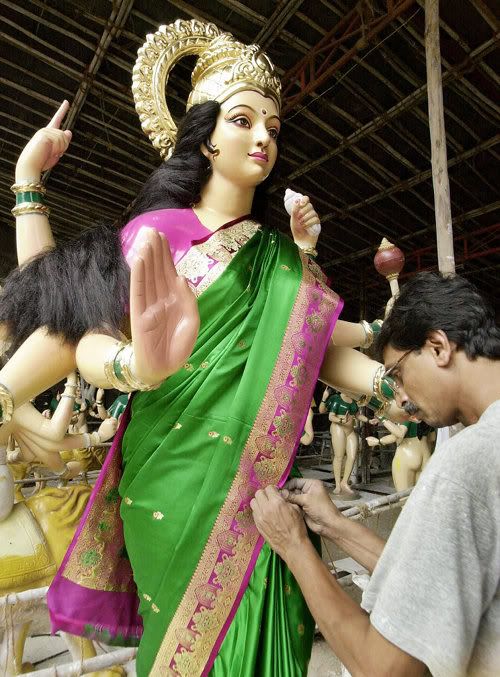 There's also the deep black of kajal, (eyeliner),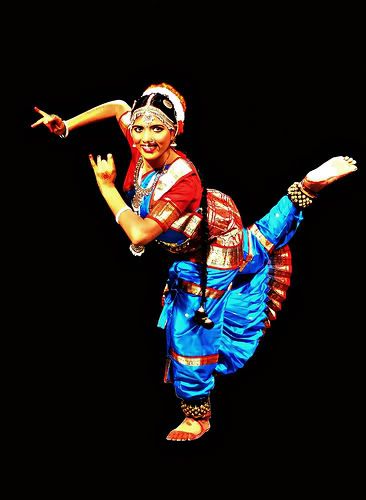 and the rich red and yellow of sindhoor powder, used to mark the hair part of a married Hindu woman, a traditional symbol of her marital status. The golden marigold necklaces of a bride and groom, marigolds so large and vibrant that they made their wearers' faces glow.  The Holi festival in Northern India, where people take to the streets, ready to strike, their hands filled with brightly colored powders…no one is safe from being stained blue, pink, green, orange.  Colors, everywhere.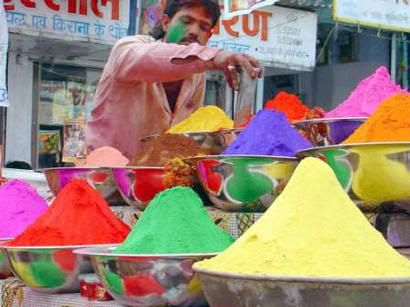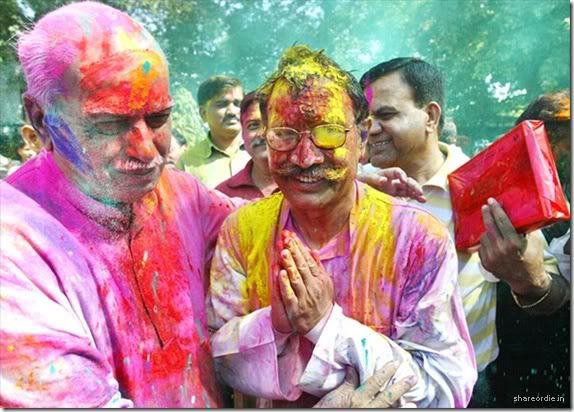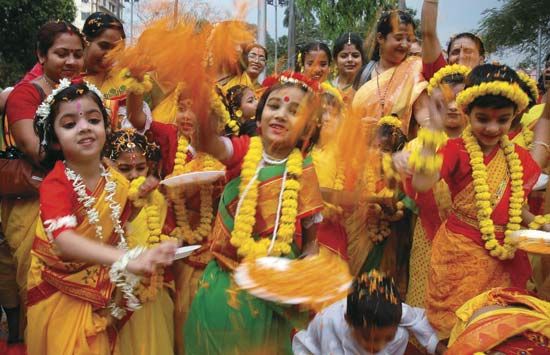 I remember visiting India when I was 13 and going for that summer's church feast. There was a procession with large gilded umbrellas. Huge umbrellas of various colors in velvet fabric, adorned with silver metalwork and bells. We would spin them, and I can only imagine what it must have looked like from on top of the roofs, these spinning multicolored tops, giving off light in every direction.